1. VIDEO CASH REWARD
This program is set for customers who have ordered from Daixidreadology.com. We all believe reviews only from used customers are really trustworthy. There are 4 options for you.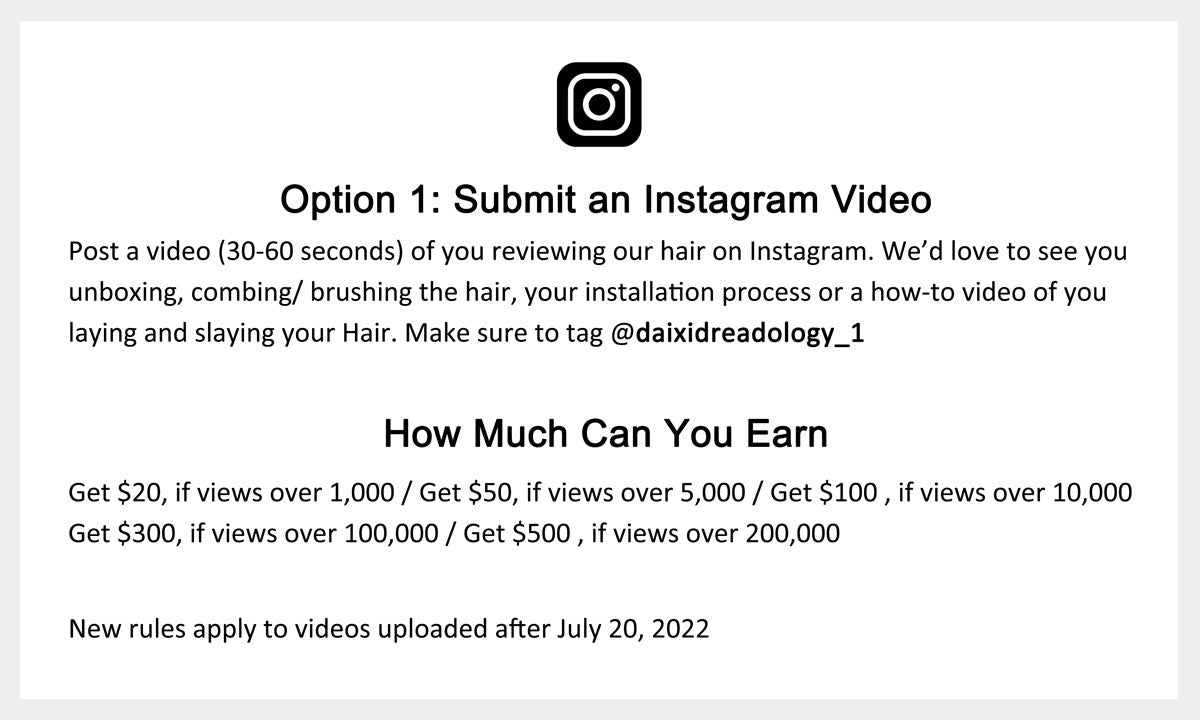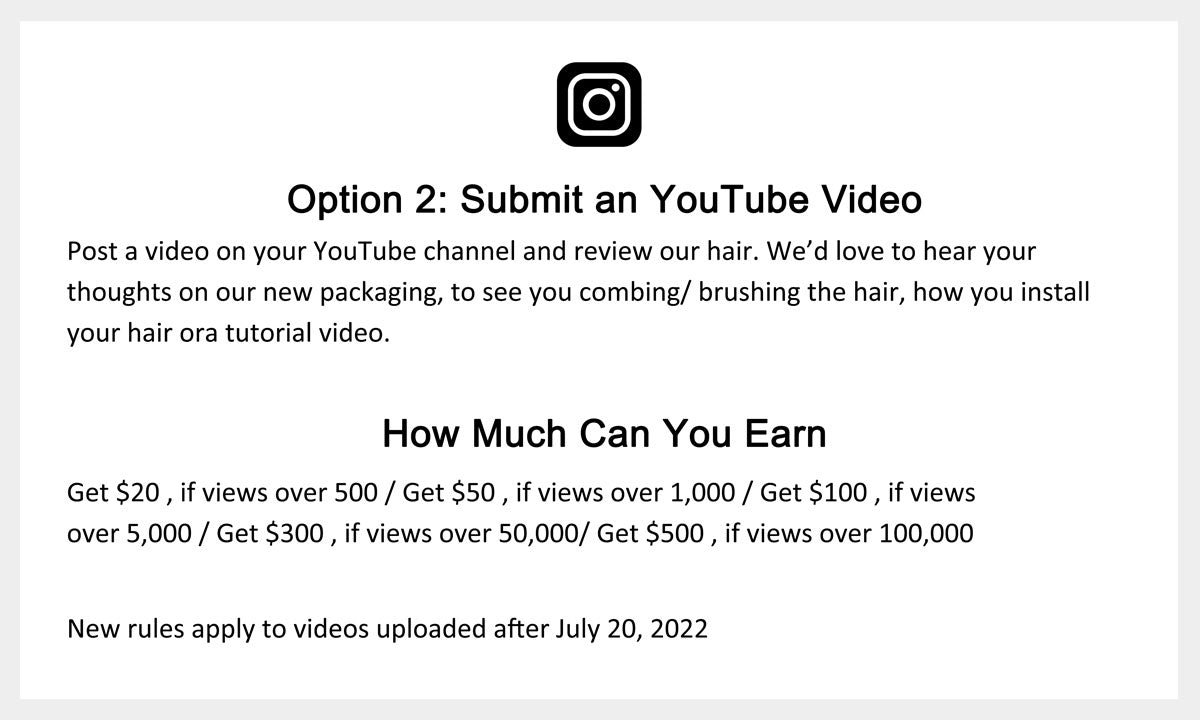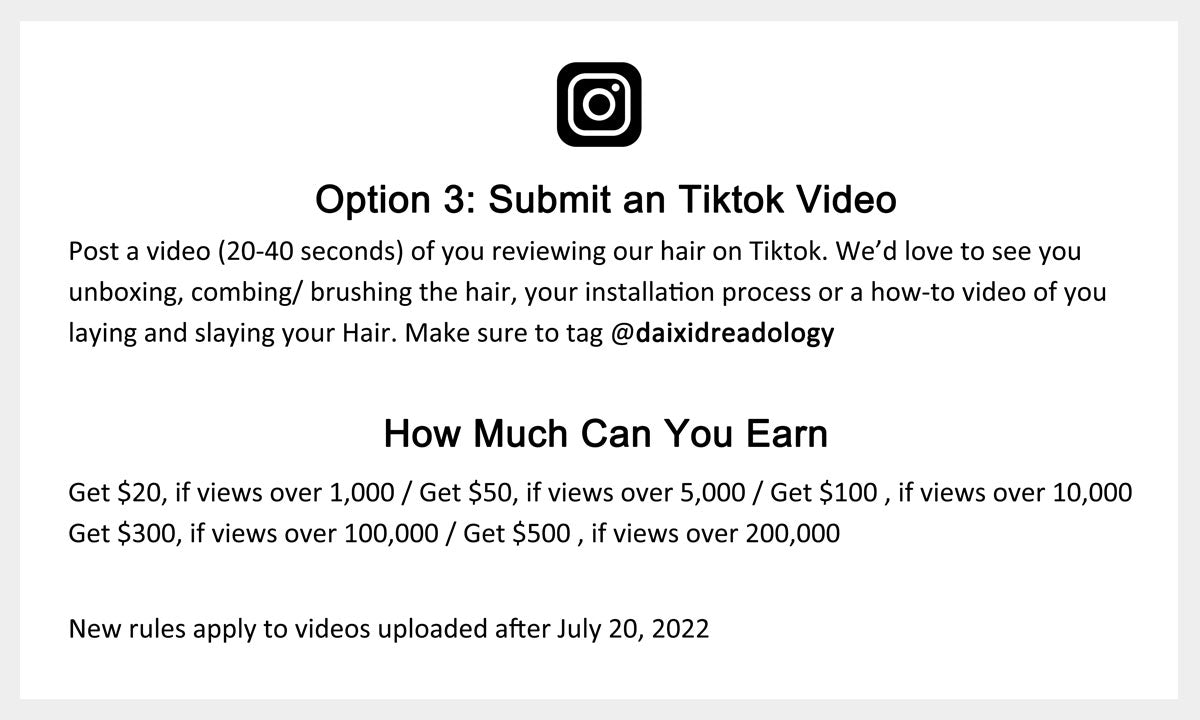 Send Your Video Link
Sent your video link to our email: customerservice@daixidreadology.com.
Please indicate "Cash Reward" & the software name you post & your name on the email subject. Such as "Cash Reward-Facebook-Bob". You can also indicate your order number in the email and tell us anything you want to say to us.We will handle it in time and reply.If your video hits meets the new standard, you can also email us again, and we will supply you with the price difference.
2. FREE HAIR
In addition to post videos, you can also post photos and blogs on the above four social media,it still have reward. If views over 2000, we will send a supplementary package that is consistent with the product you ordered. If your photo is chosen to use as a product picture, a free hair will definitely rewarded back. Please keep tuned to get Daixidreadology's hair for free.
3. INSTRUCTION TO PHOTO AND VIDEO REVIEW